Class Schedule
Daily Schedule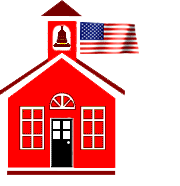 7:05 Building opens for students and they
report to either cafeteria or gym.

7:05-7:25 Breakfast for students.
7:25 Student are dismissed to classrooms.
7:40 Car rider line closes, tardy bell rings and

morning meeting begins.
10:05 - 12:30 Lunch (See your child's teacher page for their
specific lunch time.
2:15 Begin dismissing car riders.

2:20 Begin dismissing bus riders.
2:30 Walkers are dismissed after buses roll out.

2:40 Car rider line closes.
Students will then go to the office to be picked up.
Office Hours 7:00 am - 3:00 pm

No early check-outs after 1:45 pm